As technology continues to improve and more and more amazing audio video possibilities are made available to homeowners, Capitol Audio Video takes on more and more exciting projects for the residents of the Round Rock area. There is an incredible number of different home a/v projects possible today, from complete custom home theaters to surround sound systems, whole home audio video, and much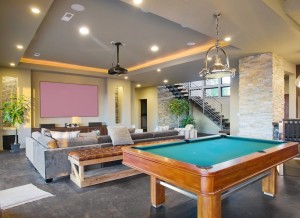 more. If you live in the Round Rock area and would like to enhance your current audio video system, or are building a home and want to get a head start on the audio video wiring and other work, contact us soon. We can't wait to work with you!
Of course, one of the most common projects that we undertake is a custom home theater design and installation. These are great projects because they can quickly become the centerpiece of a home and add a wonderful space for family and friends to gather and make memories for years to come. If you are hoping to transform your rec room, living room, family room, or any other space into a custom home theater, we would love to be your partner in that quest.
Outside of home theater projects, there is plenty more that we have to offer your Round Rock home to bring your audio video system to a whole new level. One way to increase the living area of your home and add a great entertaining space is to consider an outdoor patio a/v system. This is perfect for those warm Round Rock nights when you have friends over to watch the big game but don't want to sit inside and miss out on the beautiful weather. With elements like a TV and surround sound audio out on the patio, you will be able to keep an eye on the game while taking the party outside. Once your friends see how much fun this outdoor patio space can be, they might not want to leave!
Not everything we have to offer your home has to come in the form of a major installation or design project. In fact, our team is happy to work with Round Rock homeowners on much simpler jobs that can help you get the most use from your current audio video system. Things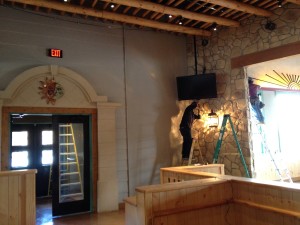 like home computer networking, TV installation, universal remote programming, and other home electronics tasks can greatly help those who are unfamiliar with setting up all of their a/v equipment. If you need assistance with any of these kinds of tasks, don't hesitate to get in touch soon.
As a full-service Round Rock audio video store, Capitol Audio Video is ready and willing to help you with just about any kind of home a/v project. From a full custom home theater solution to a simple surround sound audio system, we are looking forward to getting to work for you. There has never been a more exciting time to work in the field of audio video, and we love sharing our passion for this business with each and every one of our clients. Thank you for stopping by, and we hope to hear from you soon.
Home Theater and Sound Systems in Round Rock, TX
Round Rock Audio Visual Commercial Installation
Media Rooms in Custom Homes Round Rock, TX
Smart Homes/Home Automation in Round Rock
Round Rock Church Audio Visual Installation and Design 
Surround Sound Business | Residential A/V Installation Round Rock
Capitol Audio Video provides residents of the Round Rock, Texas region the best in audio video solutions including projectors, screens, surround sound speakers, home theater seats, in-ceiling speakers, TV installation, and more.