One of the quickest ways to make an incredible transformation inside your Round Rock, Texas home is to add a media room into a previously unused or wasted space. A media room design and installation project from Capitol Audio Video can take a space such as an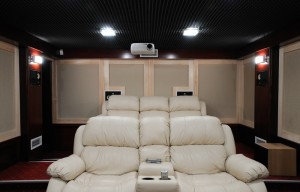 extra bedroom or unfinished basement and turn it into one of the most popular spots in the home. For parties with friends and family or just quiet nights at home with someone special, your media room is sure to be a hit with all you get the chance to enjoy it.
By dedicating a specific area of your home to a media room project, you will be able to outfit it with all of the gadgets and features that you would find in a commercial theatre space. In fact, you may even be able to have your own custom media room surpass what you would find at the mall thanks to all of the custom design touches that can be added by our team. With features like in-wall speakers, in-ceiling speakers, a hifi stereo system, home theater seats, and much more, you won't believe what is possible when you work with our team to develop a plan for your space.
If you aren't sure that you will use a media room enough to justify dedicating a whole room of your Round Rock home to this kind of custom home theater, you might want to stop and think again. Not only will the space be great for enjoying your favorite movies, but it will also be perfect for watching sporting events, listening to music, playing video games, or just watching some basic TV shows. No matter what kind of entertainment is preferred among you and your family, it will be enhanced with the availability of a media room to retire to at the end of a long day.
Many homeowners have been tempted over the years to take on a media room project all by themselves. On the surface, it doesn't seem like too difficult of a project for a DIY'er to handle. However, once you get into the work, you will quickly learn why it is wise to pair with a professional team like the one here at Capitol Audio Video. We are experienced in the home electronics business and can provide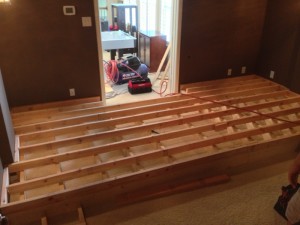 knowledge and perspective that the average homeowner simply doesn't have. From designing to the space to choosing the right equipment and more, our team brings a lot to the table. Rather than getting in over your head and wasting both time and money trying to get the job finished, contact us soon and put the work in our hands.
We appreciate your time on our site, and hope you will get in touch soon when you are ready to discuss an upcoming media room installation project for your Round Rock, TX home.
Round Rock, Texas Home Theater Company
Commercial Audio Visual Installations in Round Rock
Home Audio Video Custom Round Rock Residences
Round Rock Smart Homes and Home Automation
Audio Visual Church Installations in Round Rock, TX
Custom Media Room Designer | Round Rock Home Audio Video Company
For a custom media room project in your Round Rock, Texas home, contact Capitol Audio Video right away. We are proud to design rooms with great features like home theater seats, surround sound, 3D TV's, in-wall speakers and much more.